Suunto Workout Creator Create and benefits
with Movescount App
Open your Suunto Movescount app on their smartphone .
Navigate to clock settings . In the lower part of the screen you can now find the rider workout .
Open the rider workout. Tap in the range upper right to the pencil icon .
Then click on the + icon in the upper range .
1 * Enter then name of the workout and the description .
2 * Confirm with the OK hooks in the upper left area .
Confirm again in the upper left area with the OK hooks .
Click now on you just created workout .
3 * About Add Step You can now determine the first point of the workout .
4 * Select by clicking on the appropriate position in the menu her from favored option .
Repeat this as often as to her have created desired workout .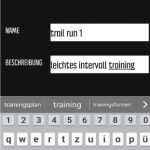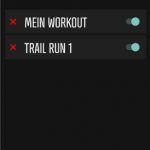 Create the video SUUNTO workout and benefits

In the Suunto Ambit3 settings and reviews playlist
You will find the most important settings of the Suunto Ambit series