(Deutsch) St. Bartholomä & Königssee – Alle wichtigen Informationen
Reading Time:
6
minutes
不知道它的圣巴托洛姆是Königssee!Herrenchiemsee Castle酒店毗邻新天鹅堡(Neuschwanstein Castle),可能是最受欢迎的旅游目的地之一。这是可以理解的,因为位于贝希特斯加登国家公园的St.BartholomäamKönigssee面临着一个疯狂的背景。Watzmann Ostwand是阿尔卑斯山最长的城墙之一
圣巴托洛梅朝圣教堂
朝圣教堂位于Hirschau半岛,因此只能通过高山体验或巴伐利亚航运船只进入。第二应该是更舒适的方式。 早在1100 AC,第一座小教堂就位于Koenigssee。圣巴塞洛缪目前的教堂建于公元1700年左右。 公元1860年左右,由路德维希二世的命令恢复
当你开车去St.Bartholomä时,你需要知道什么?
如果你已经在对面,坐公共汽车!这样压力较小,特别是在夏天,让您享受独特的风景和自然!你的孙子会谢谢你????  "使用宾客卡,您可以免费使用RVO巴士!!!✌????" 有关RVO巴士和宾客卡的信息 
如果您想参观Königssee,包括 在运输过程中的St.Bartholomä,Königssee/ Jennerbahn停车场位于SchönauamKönigssee。注意SKI区域
请注意,在渡船过程中有夏季(21.04.-14.10)和冬季时间(16.10.-20.04。)!(关于巴伐利亚航运的时刻表信息)
Königsseeschifffahrt的确切出发时间可以在  时刻表和驾车上找到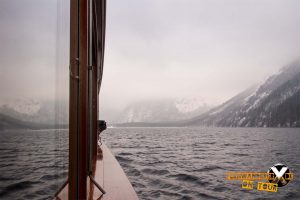 Koenigssee运费价格
Königssee>St.Bartholomä返回15,00€
Königssee>St.Bartholomä(或反之亦然)€8.50
5岁以下的儿童免费
7至17岁的儿童可享受成人50%的折扣
*家庭折扣:  在全额付费的成年人(妈妈,爸爸,奶奶或祖父)的陪同下,第一个自己的17岁以下子女/孙子女孩的价格 – 所有其他自己的子女/孙子女,年龄从6岁到17岁不等。每个1欧元。  
狗费用:3,50€并且是枪口(战斗犬不升级)
*来源和当前价格可在以下地址找到:Lakes Navigation
徒步前往瓦茨曼东墙脚下的冰教堂
In summer the hike to the glacier / ice chapel at the foot of the Watzmann east face is a nice hike! In winter, the ice chapel is not visible and the way from the half is usually not dangerous! 
Here you will find the blog article Hiking to the Ice Chapel 
Still to say is:
The Königssee is a tourism magnet in the National Park Berchtesgaden and so are the prices settled! If you have a family take your drinks with you otherwise it can quickly become very expensive! If you want to escape the mass tourism should get up early and always take the earliest possible boat to St. Bartholomew. Those who have the opportunity to plan their holidays outside holiday periods should take advantage of this. 
BEST TIP to the Königssee!
Below the EisArena on Königssee is the Echostüberl. Humane prices and a fantastic view of the Königssee!
echostueberl.de  Price list is available for download 😉 
More excursion destination and tours I have done
in the Berchtesgaden Alps you find under Berchtesgaden Alps
Thank you very much for reading and see you on FernwandererX.de
Leave me a comment!
or do you still have a question? 
Just in the comment box with it. 
Or browse through the categories: 
Tour Reports – Test and reviews – coffee time –
OutdoorWissen – landscape  photography
To not miss a post
Follow me on   Twitter   Instagram and YouTube
或Facebook(不定期)