Safe is not safe enough!
Fully reflective / reflective / Hi-Viz Gloves
In the dark season I anger me as motorists on poorly lit joggers and cyclists. This is also the reason why I even try "as casually as possible, but as safe as necessary" to be on the road!
Because if it is complicated and I do not it's not really practical feel comfortable. Here, reflective surfaces play a very large role, especially when cycling.
Tail light, reflector etc. all visible! But what about the hand signals? Turn, make more slowly overtaking now does not work in the summer when almost every motorist.
In winter, the hand is however very difficult to detect from a distance, for some even up close …
For this, I looked for Hi-Viz / Reflex gloves and found.
Glove feeling: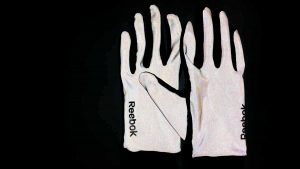 Beautiful thin gloves with full reflection surface for optimal Hi-Viz visibility when cycling / road biking and jogging.
Easy grip nubs on the palm provide good support. The seam on the inside is as shallow that I tours longer can drive with the gloves. (But I am not very sensitive and go all less than 100 km in summer without gloves)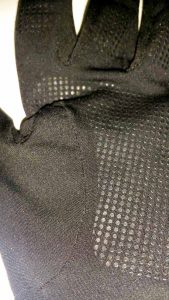 Hand on the handlebar, they serve as additional reflectors for oncoming vehicles. In addition, you increase safety when turning or other signalings by hand.
At 13 euros, the couple can be seen, the real!
Absolute buy recommendation for more safety in any sport!
Found on Amazon.de!


Roadbike winter gloves reflective Hi-Viz, walking gloves, reflective bicycle gloves, mittens jogging, running gloves, Nordic walking, mountain